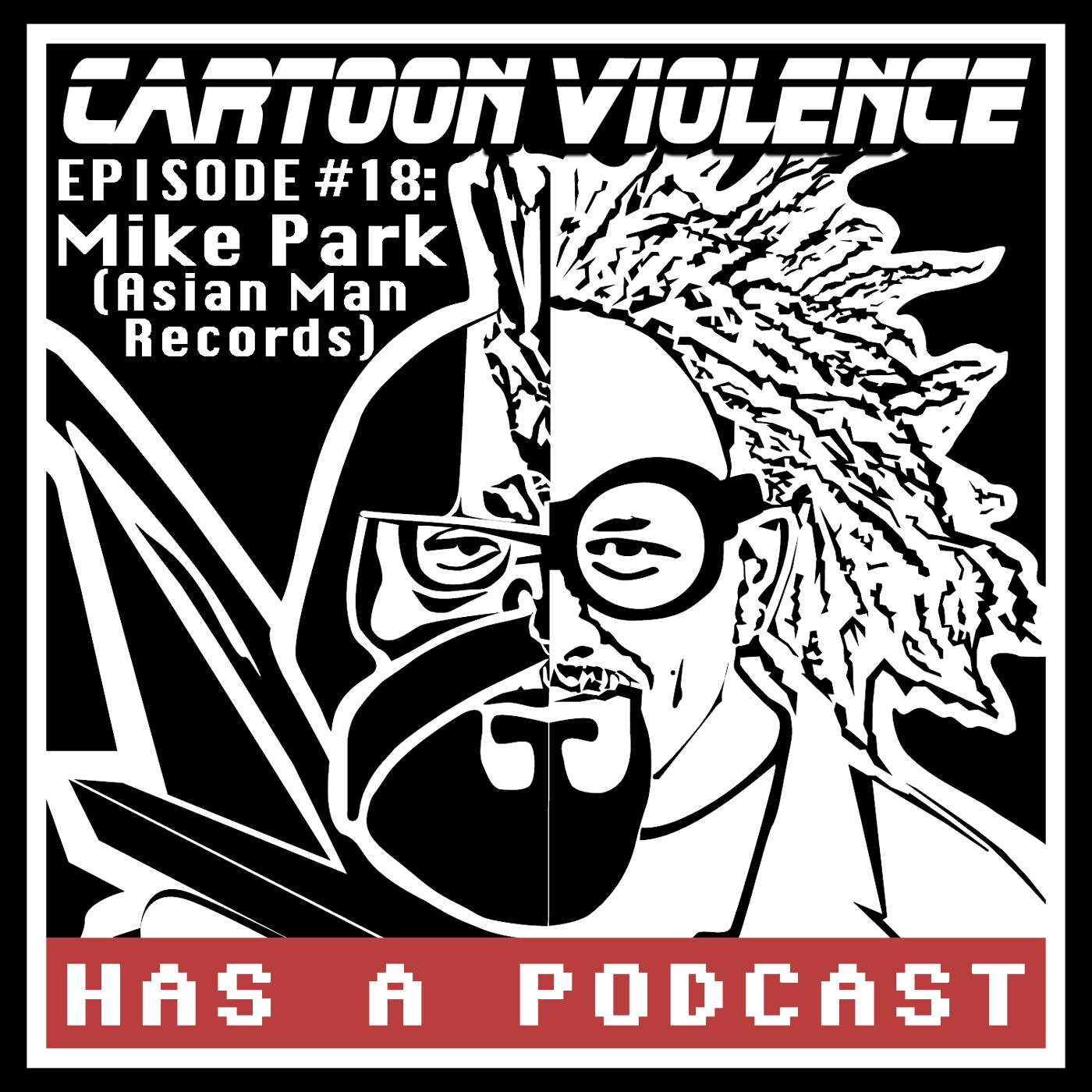 Mike Park is our guest this month for Episode 18 of Cartoon Violence Has A Podcast. Mike has been running the Asian Man Records label out of his parents' garage for over 20 years, churning out some of the best ska punk rock on the planet, and surviving in an era where record labels both big and small have fallen by the wayside. We talked to Mike about the good and bad aspects of being a two-man record label, what it was like weathering the rise and fall of third wave ska with his band Skankin' Pickle, and his newest project, Kitty Kat Fan Club.
Top 5 List: Cat Songs
This month, in honor of Kitty Kat Fan Club, our top five theme is songs about cats. Check out our YouTube playlist to hear our picks and tweet us your own top 5 cat songs using the hashtags #cv5 and #catsongs!
Mike Park's Top 5 Cat Songs
[su_accordion][su_spoiler title="(show/hide)"]
Bad Manners – El Pussycat
Fishbone + Los Fabuloso Cadilacs – What's New Pussycat
Shinobu – Sometimes I Wish I Were A Cat
Kitty Kat Fan Club – You Can Sleep On Top Of Anything
Kitty Kat Fan Club – When You Talk About Love
[/su_spoiler][/su_accordion]
Professor Robot's Top 5 Cat Songs
[su_accordion][su_spoiler title="(show/hide)"]
Squeeze – Cool For Cats
The Stray Cats – Stray Cat Strut
Meow Mix Song
The Cat Came Back – Harry S. Miller
Mr. Pants (Home Movies)
[/su_spoiler][/su_accordion]
Doctor Octave's Top 5 Cat Songs
[su_accordion][su_spoiler title="(show/hide)"]
Beck – Paper Tiger
Friends – Smelly Cat
Survivor – Eye Of The Tiger
The Cure – Love Cats
Primus – Tommy The Cat
[/su_spoiler][/su_accordion]