#20: Cartoon Violence (guest host Aaron Carnes)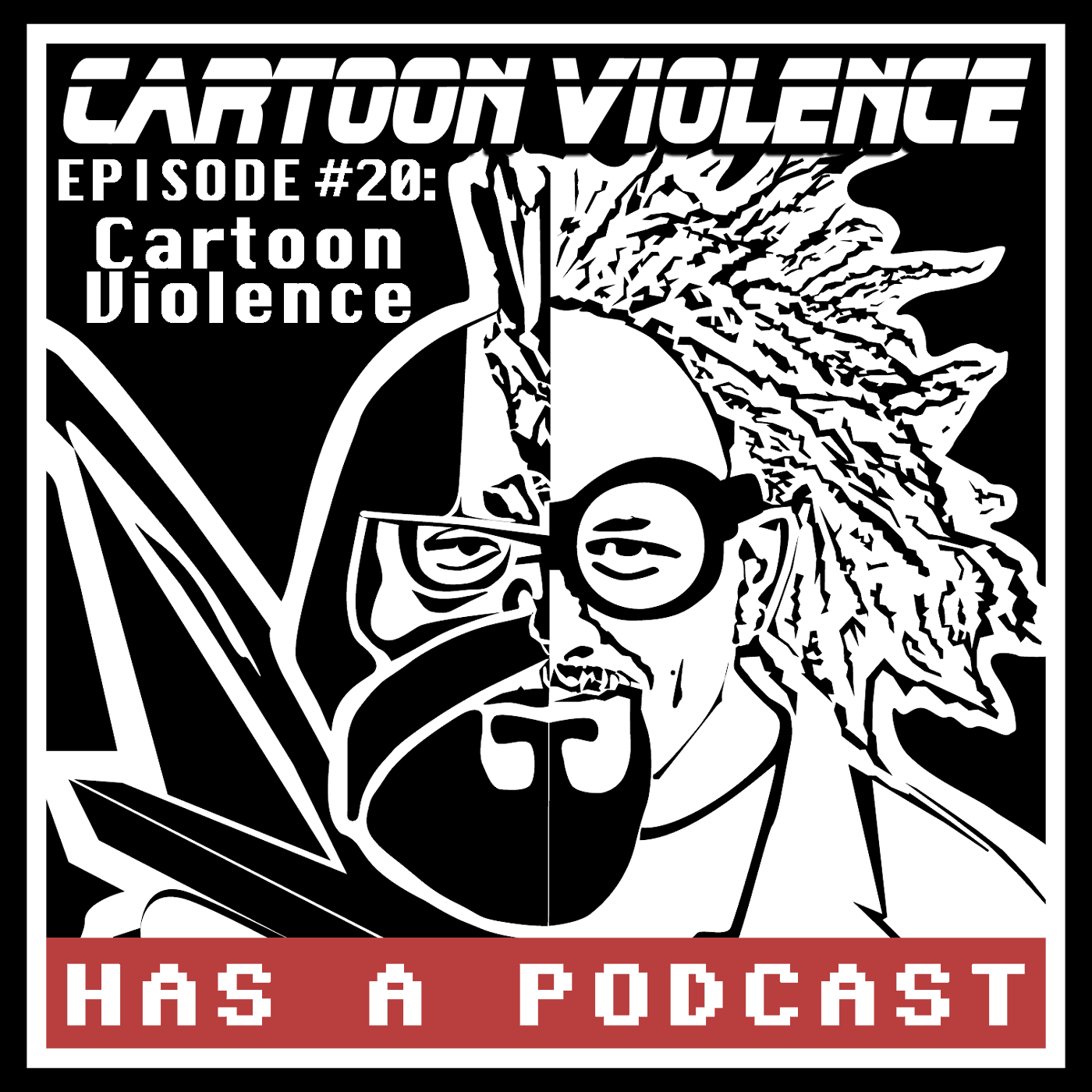 We have flipped the script and allowed ourselves to be interviewed on our own podcast. This month, enjoy journalist and Gnarboots member Aaron Carnes asking us all the burning questions you were pretending not to care about. Why a podcast? Why music? Why anything at all? The answers may surprise you.
Top 5 List: Winter Songs.
This month we discussed our top 5 favorite Winter songs. Tweet us your own favorites using the hashtags #cv5 and #wintersongs.
Doctor Octave's Top 5 Winter Songs
[su_accordion][su_spoiler title="(show/hide)"]
Stupid Sun – The Sincerelys
Snowball – DEVO
Snowman – XTC
Snowball In Hell – TMBG
Winter – Tori Amos
[/su_spoiler][/su_accordion]
Professor Robot's Top 5 Winter Songs
[su_accordion][su_spoiler title="(show/hide)"]
Frankenstein – Edgar Winter
Informer – Snow
Hazy Shade of Winter – The Bangles
Let's Build a Snowman – Cannibal! The Musical
Dance of the Sugarplum Fairies – The Vandals
[/su_spoiler][/su_accordion]
Aaron Carnes' Top 5 Winter Songs
[su_accordion][su_spoiler title="(show/hide)"]
Christmas at Ground Zero
Feliz Navidad – Elvez
Merry Crassmas – Crass
Little Merry Christmas – Roger Christian
Santa Fix My Toys for Christmas – Rod and Judy (Song Poems)
[/su_spoiler][/su_accordion]