#1 Together We Are Robots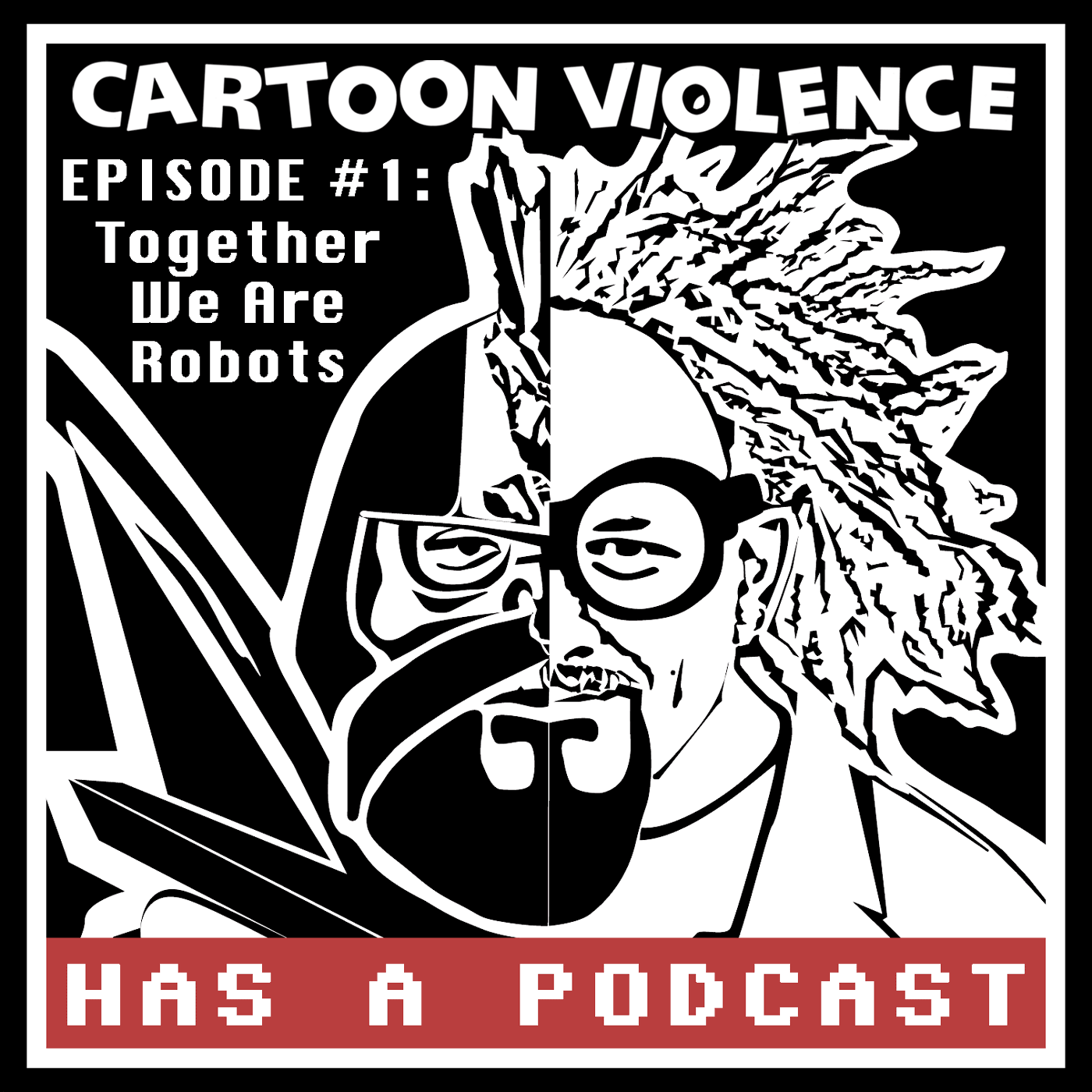 In this, our first podcast episode, we are joined by Mike Ackman, who performs chiptune music as Together We Are Robots. Mike is about to leave San Francisco for sunny Calgary, Alberta, Canada, for reasons of citizenship. We sat down with him while we still could, and discussed his new album, Ghost Stories, and what's in store for him going forward. We also discuss the Blurred Lines verdict briefly, and play our first Top 5 Game.
Top 5 Lists: Robot Songs
This month's topic is Top 5 Songs About Robots, and the tiebreaker is Guess the Color of the Next Starburst. Tweet your own Top 5 Robot songs to @CartoonViolins and use the hashtags #cv5 and #robotsongs to join in the discussion.
Listen to the whole playlist on Spotify (Songs in Italics are not available on Spotify).

Mike Ackman's Top 5 Robot Songs
[su_accordion][su_spoiler title="(show/hide)"]
Uncle Outrage – Circuit² Circuit³
Daft Punk – Robot Rock
Devin Townsend – March of the Poozers
Uncle Outrage – Cyborg Standing in the Rain
Tokyo Police Club – Citizens of Tomorrow
[/su_spoiler][/su_accordion]
Doctor Octave's Top 5 Robot Songs
[su_accordion][su_spoiler title="(show/hide)"]
MC Chris – Robot Dog
Self – Joy, The Mechanical Boy
They Might Be Giants – Become A Robot
The Flaming Lips – Yoshimi Battles The Pink Robots, Pt. 1
Mr. Bungle – None of Them Knew They Were Robots
[/su_spoiler][/su_accordion]
Professor Robot's Top 5 Robot Songs
[su_accordion][su_spoiler title="(show/hide)"]
Styx – Mr. Roboto
They Might Be Giants – Nanobots
Kraftwerk – The Robots
DEVO – Mechanical Man
Frank Zappa – Sy Borg
[/su_spoiler][/su_accordion]